Performance testing at 500, 1000 and 1500 TPS
Posted on 20th Jul 2018 7551 views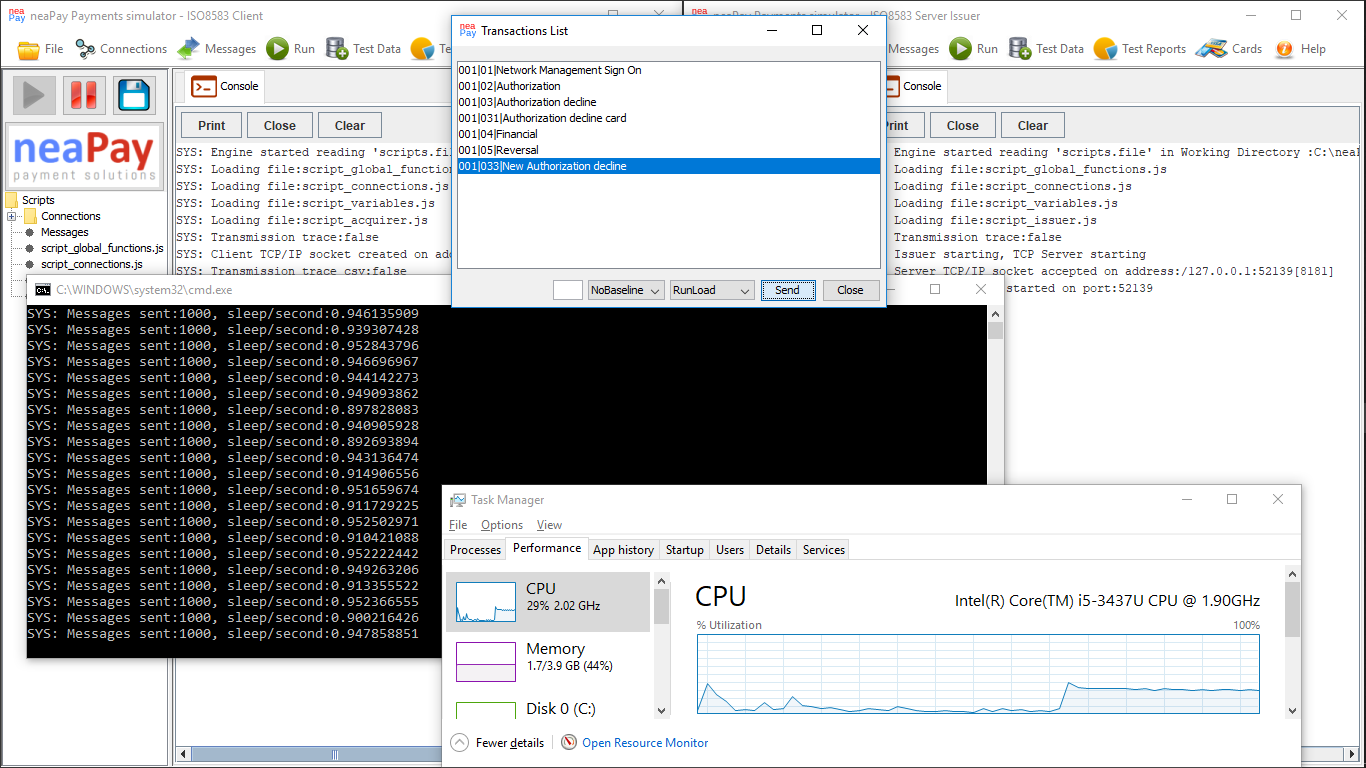 In this article we want to discover the limits of the neaPay simulator on an ordinary entry-level laptop.
First, you need to check the article about moving from functional test to a normal 100 TPS performance test.
Now, let's watch this video about running at 500 TPS.
OK, we know 500 TPS is easy, let us find the limits.
In Load mode, the neapay simulator continuously measures its performance and it shows if it goes over a second in achieving its transactions-per-second rate.
So let us see how it does at 1500 TPS.
So we notice that it does not do well at 1500 TPS, but at 1000 TPS it seems almost there. Well, we keep in mind that the screen recorder uses a lot of CPU and is seriously interfering with the CPU priority.
So we run a test at 1000 TPS with no screen recording.
As we can see, at 1000 TPS, with no screen recording, it was doing about 0.4-0.6 seconds per 1000 transactions. That is on the same 1.9 Ghz 1-core i5 CPU, see a screenshot here.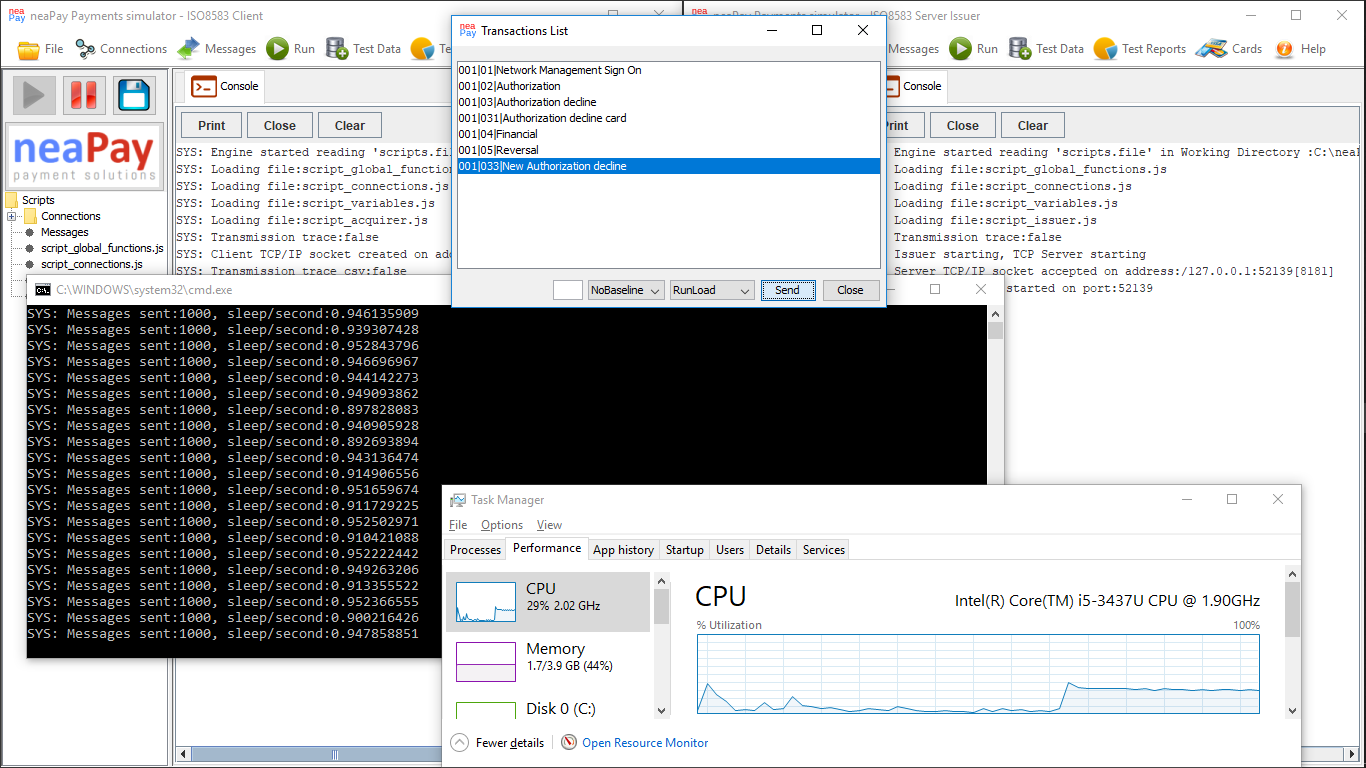 Conclusion is that for an entry-level laptop 500 TPS is no problem, acquirer and issuer, and 1000 TPS can be achieved only if there is no screen recording running. Improvements to achieve higher TPS can be done: run on multi-core CPUs, run multiple simulator instances, or at least do not run the Issuer simulator on the same machine :)